What's going on in town this week?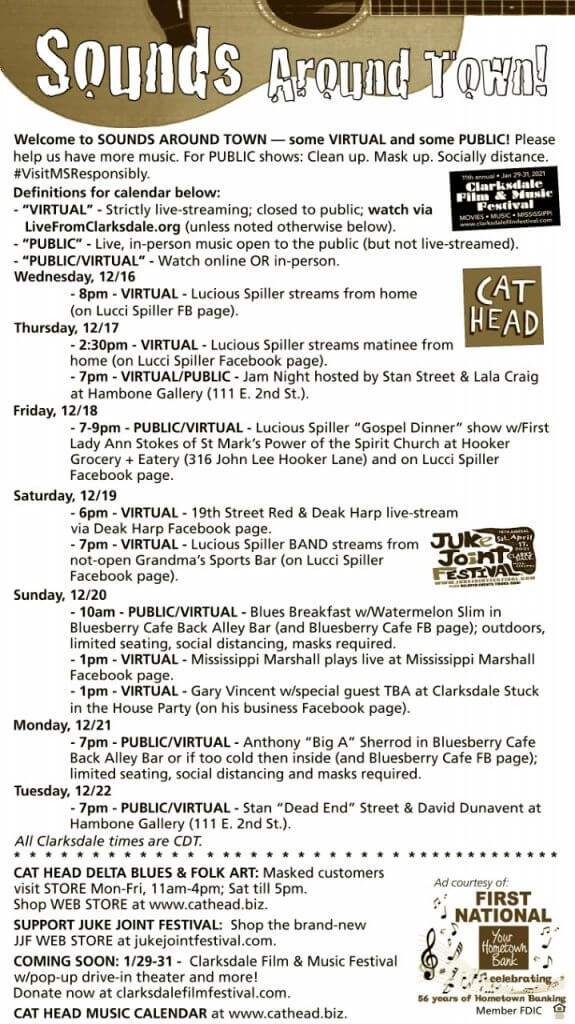 Welcome to this week's CLARKSDALE, MISSISSIPPI Sounds Around Town — some VIRTUAL (online only), some PUBLIC (in-person), some both. For PUBLIC shows, please keep each other safe. Clean up, mask up and socially distance, y'all! #VisitMSResponsibly, so we can host even more live music.
LIVE-STREAMING CALENDAR:
LiveFromClarksdale.org.
CLARKSDALE/COAHOMA COUNTY/MISSISSIPPI DELTA TOURS:
DeltaBohemianTours.com
WHERE TO STAY: VisitClarksdale.com.
Thanks, y'all! Stay well, Roger.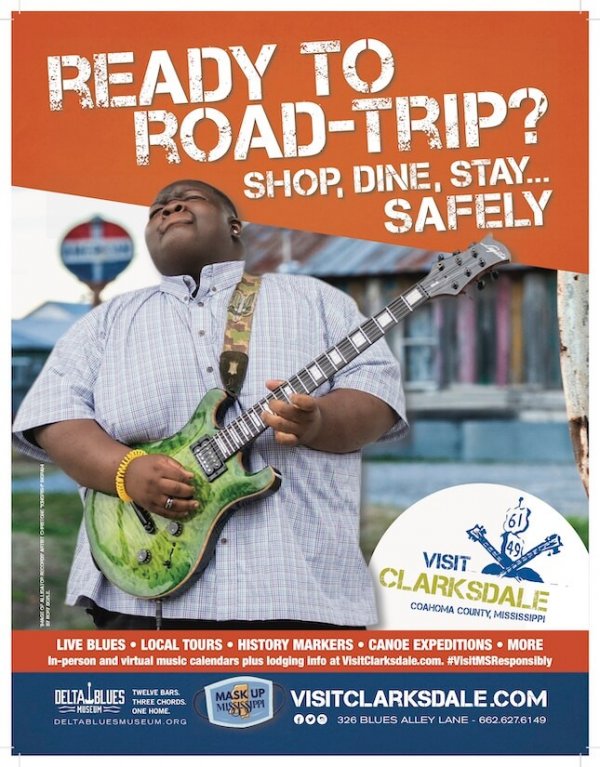 ⬇︎ Want to know what to expect when you come here? ⬇︎
WATCH VIDEO

LOCAL INFORMATION HERE
https://deltabohemiantours.com/clarksdale-things-to-do/
Link includes Clarksdale Live Music Venues Guide
Top 10 Juke Joint Rules
Top 10 Things To Do in Clarksdale
and more.
EXPERIENCE THE DELTA
Whether this is your first visit to the Mississippi Delta, you have been coming for years, or you live here, a personal regional identity tour with Chilly Billy Howell will give you a totally unique, educational and entertaining experience. See, learn and hear things you never would garner on your own in three hours. Get a born and raised in the Mississippi Delta view from Chilly Billy on a Delta Bohemian Tour. Fill out the online form to book a tour!
---
Sounds Around Town ad courtesy of First National Bank in Clarksdale. Design from Nan Pharr of Pharr Bros Advertising in Clarksdale. Thank you, Roger Stolle, for producing this Sounds Around Town for our locals and visitors.
WE HIGHLY ENCOURAGE COMMENTS AND SHARING