What's going on in town this week?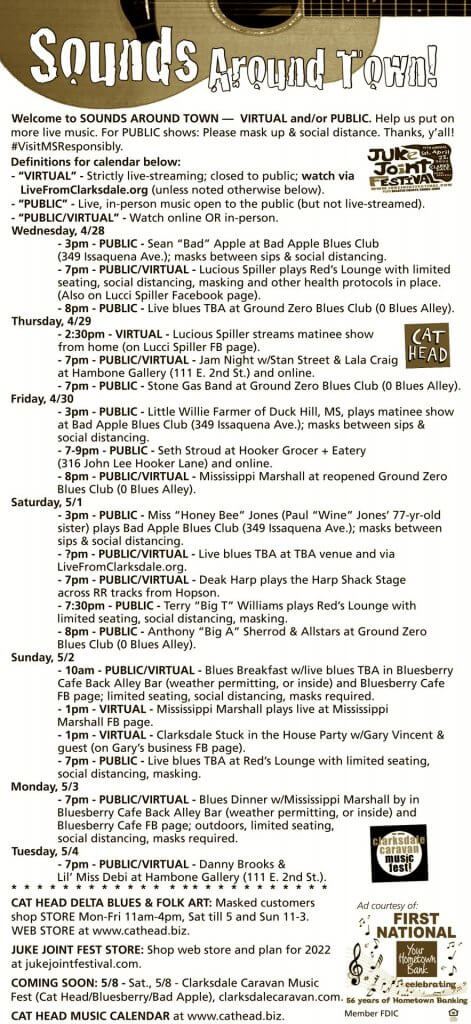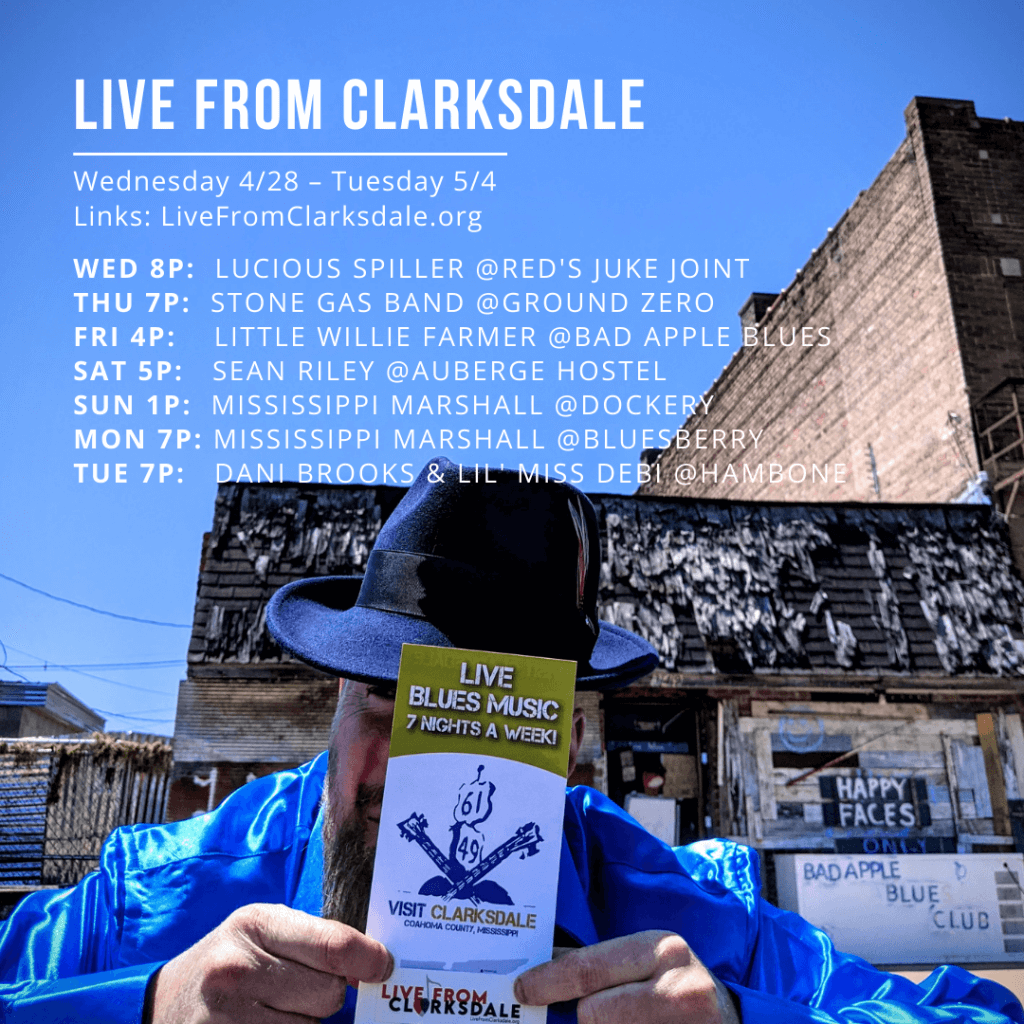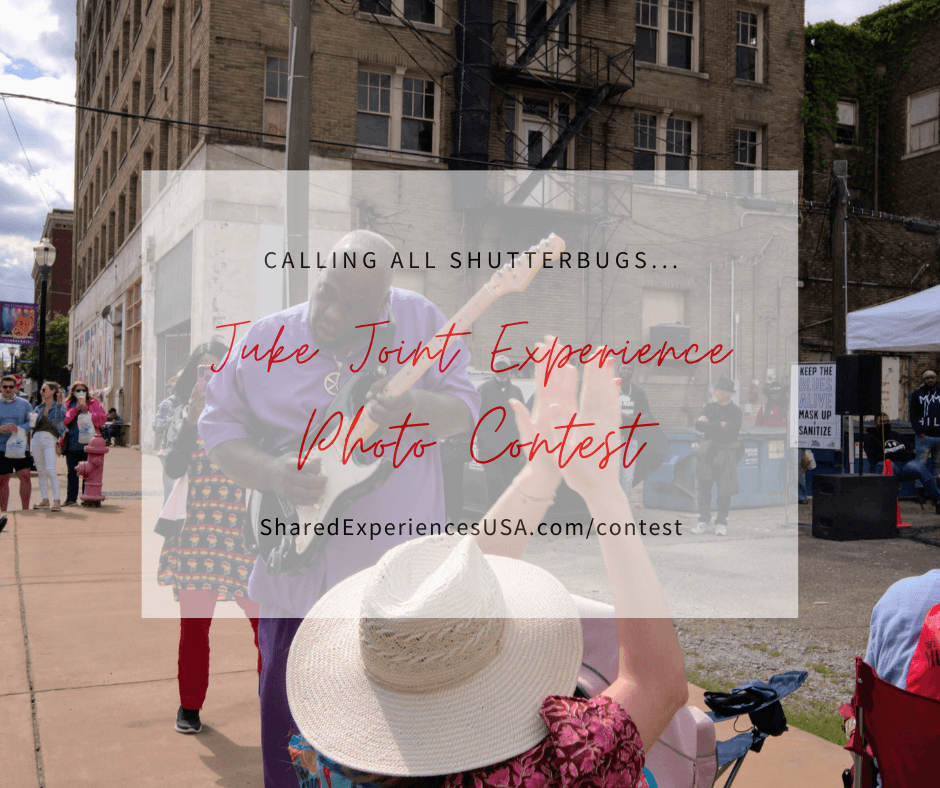 Welcome to CLARKSDALE, MISSISSIPPI Sounds Around Town.
Thanks to your efforts to keep our musicians healthy and venues safe, Clarksdale has returned to 7-days-a-week SOUNDS AROUND TOWN. Please continue MASKING UP and social distancing, so we can keep jammin' the blues till we all get our shots.
JUST ADDED: Sat., 5/1 @ 5pm – PUBLIC/VIRTUAL – Sean Riley at Auberge Clarksdale Hostel (in Old Madidi Bar) and via LiveFromClarksdale.org.
ALSO, plan now for the 14th annual Clarksdale Caravan Music Fest on Sat., 5/8 (10am-11pm); info soon at clarksdalecaravan.com.
⬇︎ Want to know what to expect when you come here? ⬇︎
WATCH VIDEO

LOCAL INFORMATION HERE
Link includes Clarksdale Live Music Venues Guide (although there is not much live music happening anymore)

Top 10 Juke Joint Rules (none open on a regular basis anymore)

Top 10 Things To Do in Clarksdale
and more.
EXPERIENCE THE DELTA – Delta Bohemian Tours is listed by TripAdvisor and the #1 things to do in Clarksdale out of 21. Let Chilly Billy bring the town alive for you….it's past, present and future. Read more about it and book your tour online. You won't regret it.
Whether this is your first visit to the Mississippi Delta, you have been coming for years, or you live here, a personal regional identity tour with Chilly Billy Howell will give you a totally unique, educational and entertaining experience. See, learn and hear things you never would garner on your own in three hours. Get a born and raised in the Mississippi Delta view from Chilly Billy on a Delta Bohemian Tour. Fill out the online form to book a tour!
WE HIGHLY ENCOURAGE COMMENTS AND SHARING