We are seeing more of our immediate neighbors from contiguous states and Mississippi counties coming to Seek the Delta Right Next Door.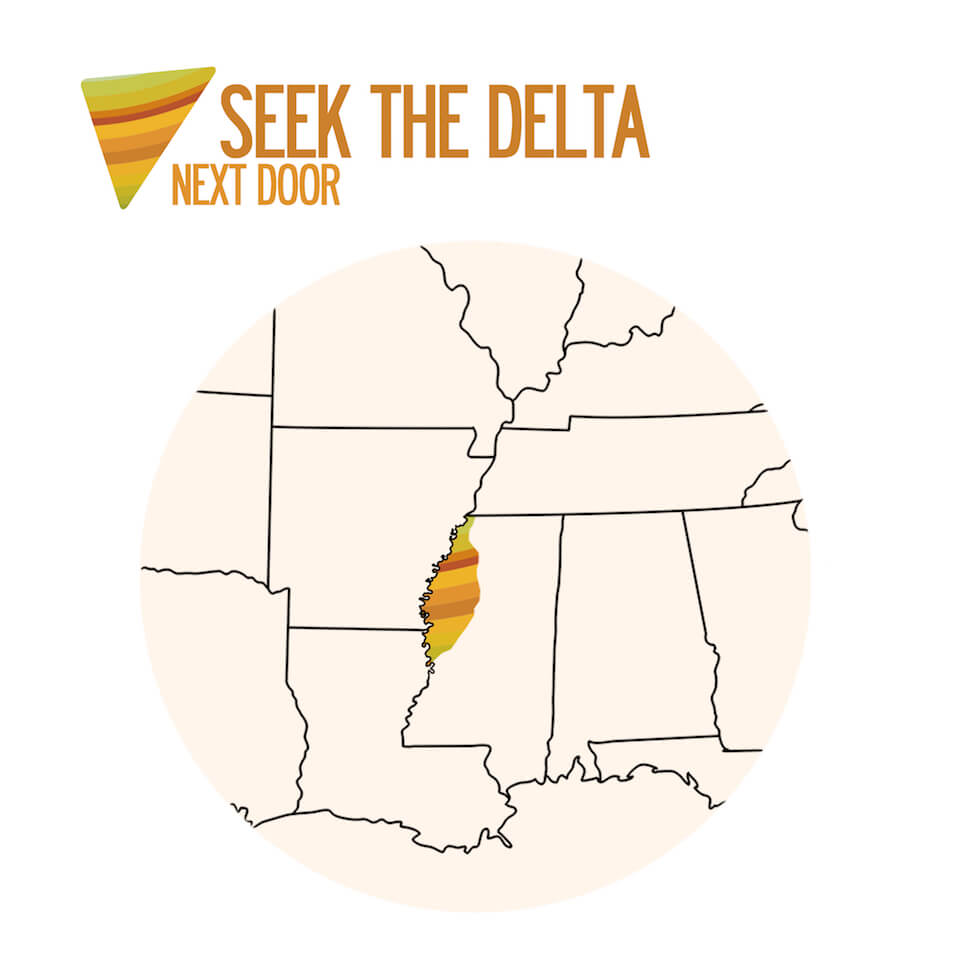 Seek the Delta Right Next Door.
Europeans, Australians, and internationals from all over the world plan and save, sometimes for years, to travel across the ocean to visit and experience the Mississippi Delta. Americans come from the West Coast, East Coast, Northern states and all the way from Florida to Arizona, often traveling long distances to get here.
But, we are now starting to see more of our immediate neighbors from contiguous states and Mississippi counties coming to Seek the Delta Right Next Door. They can get here within a day, often within hours, where they will experience the unexplainable. The unexpected. Something real. And, something that stays with them long after they leave, often bringing them back again and again.
There's an experiential opportunity right here in the Delta for people from the state of Mississippi, Tennessee, Alabama, Louisiana, Arkansas….one doesn't have to cross an ocean to get here. Folks don't even have to book airfare to revel in another world. The Mississippi Delta is just next door and it's heart beats loudest in Clarksdale, where live music is heard 365 nights a year, 7 days a week.
Clarksdale offers many eclectic opportunities for folks to overnight in the birthplace of the blues, with splendid opportunities to visit other Delta towns on pleasurable daytrips through flat lands rife with row crops and void of city traffic, where the beauty of the Delta seeps deep into proverbial veins. After a day carousing the Delta, visitors can come back to the beating heart, to celebrate life with great eats, tasty libations, live music and dancing all centered on the ability to slow down and relate with locals and other pilgrims passing through…
And then once that is done, rest and sleep beckons. Peaceful sounds allow for prolonged enjoyment upon waking up in the quiet town.
When one stays at the Clarksdale White House, one finds a home away from home. It's private back yard temps guests to linger longer.
Delta Bohemian Tours with Chilly Billy takes visitors into the outback of the Delta to see, learn and experience things that could take trip after trip to discover on one's own. Chilly Billy makes the personal introduction, Delta Bohemian style.
Visitors return to the Mississippi Delta with a comfort level they didn't have before.
We welcome you and we challenge you to Seek the Delta right next door.
#SeektheDeltaRightNextDoor
P.S. Two days ago, Chilly Billy gave a three hour Delta Bohemian Tour to a mother and daughter from Tupelo, MS. (115 miles)
Recently, Magical Madge, Hostess for the Clarksdale White House, welcomed guests from Walker, LA (295 miles), Byhalia, MS (89 miles), Walls, MS (60 miles) and Memphis, TN (76 miles).
(See gallery below.)

Seek The Delta Right Next Door
We highly encourage comments and sharing. 😎