The Delta Bohemians are proud to host this gifted musician! Join us! VIDEOS IN POST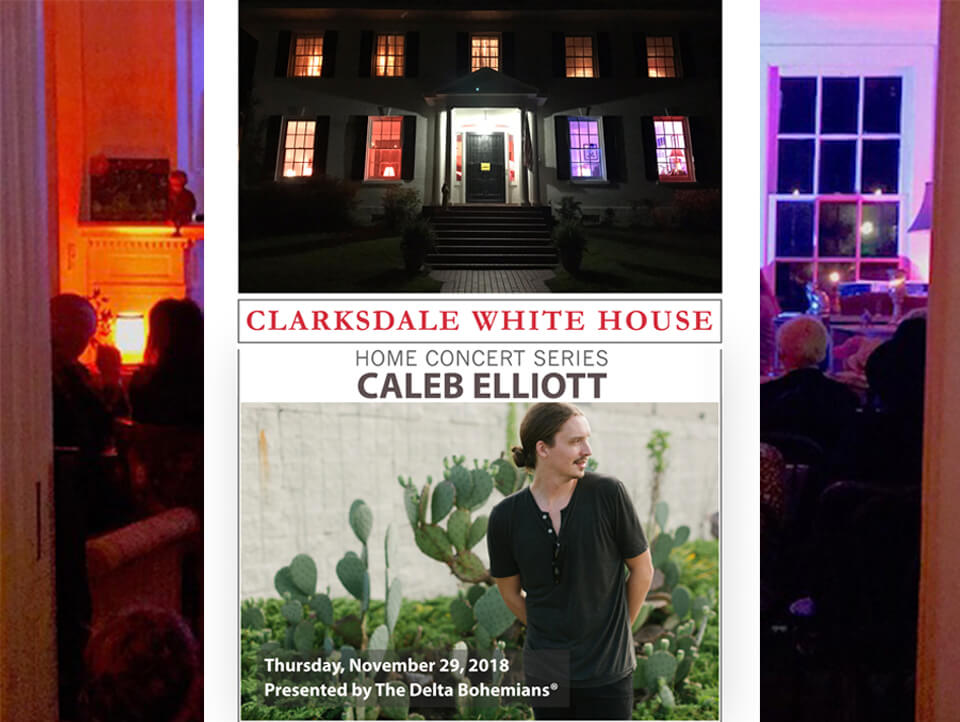 Although we do not know Caleb Elliott well, we are very familiar with his outstanding songwriting, voice, guitar, mandolin and cello playing. (He played cello at Carnegie Hall before his 18th birthday!)
Recently we heard Caleb in a surprise solo opening performance before a Travis Meadows Folk All Y'all Concert in Memphis, and found his music hauntingly beautiful and touching; it felt timeless.
He writes about very personal and real things. He penned "Don't Go Losing Your Head" after a phone call he received from his brother. This kind of advice applies to any time. Any day.
Caleb writes about a young girl on the threshold of an early, unanticipated wedding and a "baby on the way."
Above all, Billy and I were captivated by the words, the music and the sweet, endearing spirit of Caleb Elliott, a master cellist and guitarist.
Therefore, after meeting Caleb, we mentioned our Home Concert Series at the Clarksdale White House. Caleb's immediate and enthusiastic response was "I love doing home concerts!"
Thus started our journey of working with Caleb and his agent, Heath Baumhor with APA Agency, to schedule a performance.
Clarksdale White House will feature Caleb Elliott in our Home Concert Series on Thursday, November 29th at 7:15PM! Caleb will be accompanied by a violinist in his concert.
Young and old alike will be drawn to this gifted musician. We hope you will join us. Read more about our Home Concert Series with Caleb Elliott and purchase your tickets here: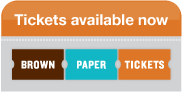 ABOUT CALEB ELLIOTT
Caleb is a seasoned musician. He has toured the world as a cellist with acclaimed singer-songwriter Dylan LeBlanc. Although Caleb is originally from Natchitoches, Louisiana, he now resides in Muscle Shoals.
Caleb's new solo record is a collection of songs that reaches back to his hometown and background of Natchitoches as a classically trained cellist and forward to the sound he is building with new generations of Shoals musicians.
Listen to a bit of "Get Me Out Of Here" on Amazonmusic.
Read more about this special artist as taken from Little Brother Music website below.
Caleb Elliot, the son of a preacher man, the child of Melody and the brother of Harmony. South Louisiana singer-songwriter-guitarist-cellist-bandleader Caleb Elliott's biography flows together like one of his vibrant original songs.
He grew up in the pastoral countryside outside Natchitoches, La., and played cello at Carnegie Hall before his 18th birthday. Since relocating to Lafayette, La., he's played countless live shows and honed his songwriting, musical and production chops.
On his debut release, "Where You Wanna Be," he's joined by some of the finest names in south Louisiana music for a collection of strikingly original songs and arrangements.
Vocalist Susan Cowsill, bassist Tom Drummond of Better Than Ezra, drummer Doug Belote, fiddler Mitch Reed of BeauSoleil avec Michael Doucet and guitarist Sam Broussard of Steve Riley & The Mamou Playboys all contributed their talents to this collection of songs running the gamut from the power-pop of "I Don't Mind" to the gritty overdrive of "Run."
The record was produced by Tony Daigle, a veteran of many Grammy-winning projects, and was recorded at studios across south Louisiana. Elliott's songs are slices of love and life, stories of folks looking for their place in this world. From the bouzouki-and-tremolo-fueled folk-rock of "Speaking of" to the lovelorn ruminations of "I Would Never" and on through the joyriding title track reprise of "Le Reel Fâché," "Where You Wanna Be" is an album to remember.