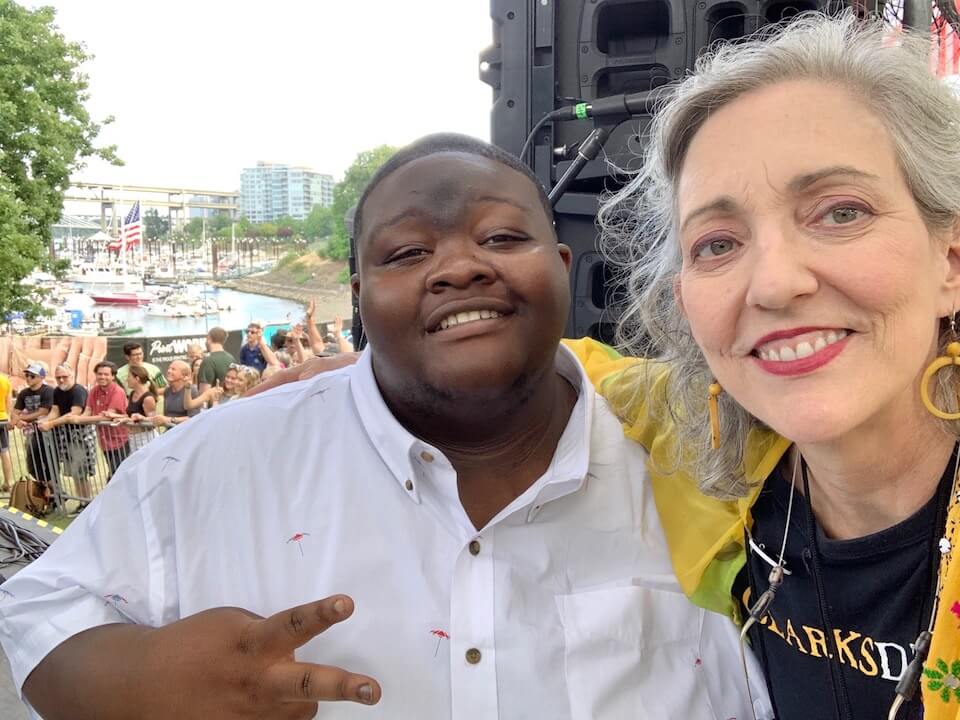 Christone Ingram, aka Kingfish – Crowned King of the Blues
The kind, God-loving 21-year-old is riding a humongous wave of well-deserved recognition tonight from blues music lovers worldwide and from his hometown of Clarksdale, Mississippi. We couldn't be prouder.
Last night, during the virtual 2020 Blues Music Awards ceremony, Kingfish, who was nominated for 5 BMA's, won all 5!!! INCREDIBLE!
The blues prodigy nominee, Kingfish, won the following Blues Music Awards:
✅ Best Emerging Artist Album
✅ Best Contemporary Blues Album
✅ Album of the Year
✅ Top Instrumentalist-Guitar
✅ Best Contemporary Blues Artist.
KINGFISH Crowned King of the Blues 2020
👑
Clarksdale's Christone "Kingfish" Ingram has been known around these parts for years. We remember when he only played bass as backup to Lucious Spiller in Red's Lounge. But we knew. We knew he was not only a special person but he had a very special gift.
Christone has worked very hard: kept up his school work, attended the Delta Blues Museum's Arts and Education Program and sat in with other musicians, whenever and wherever, playing bass and rhythm guitar so he could learn and perform live in front of audiences. His musical development has been fun to watch for us locals here in Clarksdale.
Ingram has utterly honed his craft. Last year he released his debut album titled…..what else, but, KINGFISH. The new record immediately received praise in the music world and was loved and embraced by his growing fan base.
Go read about the accolades poured out on this big boy on Billboard, The Commercial Appeal, The Detroit News, abc NEWS, New York Times, USNews, etcetera etcetera etcetera!
Don't wait. Order your KINGFISH album today.
We love you, Christone. May God continue to guide and direct your path.
Magical Madge and Chilly Billy
PS. Watch a documentary about Kingfish and some other Clarksdale notables 😉😉 airing on Mississippi Public Television now at https://deltabohemian.com/back-to-the-blues-with-mississippi-roads-featuring-clarksdale/
And here are a few other blasts from the past of Christone playing around Clarksdale in his youth. We have so many but these came to mind tonight. Enjoy!
Kingfish Plays The Star Spangled Banner
Christone Kingfish Ingram Clarksdale Blues Prodigy
Kingfish Plays Guitar at Hambone Gallery Pre-Sunflower Fest
KINGFISH Ingram Clarksdale Guitar Sensation
Red's Blues Club in Clarksdale Hosts Dingo's Birthday Party 2012