CLARKSDALE, MS – PHOTO GALLERY- Directly behind the Salon de Boheme, present home to Poor William and Magical Madge, sits a red cottage guest house. Both homes were built in the Mississippi Delta in 1917 by John Nause. This little red house has been a respite for many over the years. Let's look back at it's genesis.
The beginning of the little red guest house goes like this:
"My grandfather built the house you now own and this little red house. He cleared land in Texas for the oil industry to pay cash for both houses when they were built. He owned land outside of Marks that was called "Ashlog Plantation." He brought one of the men from the country in Marks over to be in Clarksdale to work for him. This little red house was built for that man; I think they called him Riley. He and his wife lived in the house. I believe she was the cook, and her husband, Riley, worked for my grandfather, who was named John Nause. By the way…… there were parties and entertaining memories in your home similar to the happy times y'all have. Also, for whatever it's worth, my grandfather's wife Hazel Nause was named "Miss Clarksdale!" So, the "Miss Clarksdale" "Magical Madge" lives on ! 🙂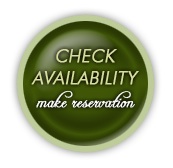 I am so happy to share this with you. I think the heritage of a home is so nice to know. We are all just a link in the chain of life and living. I am glad to know that corner is a happy and loved place for you and many others." – Fran Nause Riddell
Hearing about the origin of the our guest house makes it all the more endearing to us; when we purchased our home we felt the back house was a bonus, a reward, a gift, something unexpected!
Our guest house is undergoing a transformation. Our last tenants, two Teach 4 America teachers, moved away so we decided the little bugger needed some sprucing up. With the help of the MS Design Maven Marilyn Trainor-Storey serving as the interior decorator, we are transforming this little red guest house into the new DELTA BOHEMIAN™ GUEST HOUSE.
Stay up to date with the progress on our DELTA BOHEMIAN™ GUEST HOUSE FACEBOOK PAGE. Many capable hands are helping Marilyn,  Magical Madge and Poor William bring new life into the home. We are proud to have them on our team.
MS Design Maven Marilyn Trainor-Storey – decorator. A Mississippi Delta gal with earthy, elegant design skills.
Claxton Luther – chief carpenter. Claxton has built many homes in Clarksdale. He is a gem.
Eddie Rose – carpenter helper. Faithful and gentle man. A true helper.
Tom Phelps – Phelps Security. Always on the ready to protect.
Jack Langley – tile man. Perfectionist. Patient. Focused.
Ed Exum – Temperature Control. Good man and friend and owner of long established business in Clarksdale.
Dennis Weaver – painter. Dennis and his son, Shane, enjoy their work and are beyond skilled at it.
Dennis Stanley – Stanley Plumbing. Worth every penny. Great guy.
Burton Electric Co. – electricians Shade and Brad. Very Professional. Very Efficient. Very Nice.
A B Wiley – brick and stone work. Fine person. Bricklayer since 1961.
Arthniece 'Gas Man' Jones – concrete work. Fast and efficient. Blues musician too.
True Value Building Materials – one of our local suppliers. Their team stands ready to assist. Thanks Ginger Johnson!
Winkel's Paint and Home Decorating – one of our local paint stores and contractors. We love their Benjamin Moore paint.
Bobby Hopkins – Hopkins Floor Store. Passionate about his work.
Southern Pipe and Supply – Chris helped us select bathroom fixtures to enhance.
TriState Termite and Pest Control – gotta attack the pests.
Jim Kopernak – Old House Depot – Jackson, MS. A salvage treasure chest. Jim, Matthew, Ray and Anthony. We love y'all.
George Chamoun – Macy's. Brother to Chafik Chamoun, owner of Resthaven Restaurant. George has vast experience selling mattresses.
Sheffield Antique Mall, The Mustard Seed, Sugar Magnolia – we could spend days in each of these antique malls.
Roosevelt Wallace of Wallace Art & Signs – Creative builder of fences and signs.
Charlton Quinn of Quinn Tree Service – How do they do what they do? Amazing.
Cal Carter – our web developer and friend and Sponsor. We wouldn't exist without him. – See Gulf Shores Life
The list continues and we likely have forgotten someone. Please forgive if we have.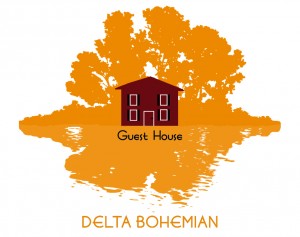 Renovating anything old, and this DELTA BOHEMIAN™ GUEST HOUSE is old, brings with it many challenges and decisions. This journey is only the beginning. Once the restoration is complete, the doors will open the beds will welcome and the good times will roll.
We will continue to post photos of the progress on our Facebook page. Shortly before the house opens we will also post pictures of the completed work.
Wanna spend the night with us? Wanna have a DELTA BOHEMIAN™ overnight? If you do, then MAKE YOUR RESERVATION NOW! We look forward to welcoming you to the Mississippi Delta, Clarksdale and the DELTA BOHEMIAN™ GUEST HOUSE.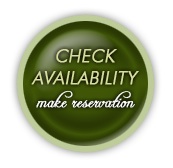 Photographs from the first two weeks of the renovation project.
For all you Robert Plant Fans looking for a place to stay, we are already booked for the Sunflower River Blues and Gospel Festival 2012. Someone heard about our new project, contacted us and BOOKED the DBGH, site unseen! God is good. MM
We appreciate your Comments and your Sharing this post with your friends and family.