SUMNER, Mississippi
Desaix and Buford Anderson are opening an art and culture center in their native Sumner, Mississippi. The newly named Cassidy Bayou Gallery will house art space to promote exhibits primarily featuring emerging Mississippi artists. In addition to the gallery, the brothers plan to charter the non-profit Cassidy Bayou Art and Culture Foundation to promote cultural events and educational outreach to area schools, along with providing space for a resident artist. To read more about their new venture, visit http://cassidybayou.org.
Famed photographer and Anderson cousin, William Eggleston, will be featuring twenty-plus photographs in the new gallery. This will be Eggleston's first exhibition in his native Mississippi!!! This is a BIG DEAL, folks, and in the little town of Sumner, Magical Madge's native home town, population 301, maybe.

Desaix Anderson, writer, painter, and career diplomat, served for forty years working in and on Asia for the U.S. Foreign Service. Influenced heavily by Asian culture and his travels abroad, Anderson's minimalist compositions reflect his philosophical exploration of the meaning of life.
A private gala opening reception will be held on October 1 at the gallery, located at 103 South Court Street on the Sumner Court House Square. Visitors to the gallery gala opening will come from New York to California as well as from the Mississippi Delta and all over the Mid-South.
The special Eggleston and Anderson exhibit will be open to the public on Sunday, October 2, 1-4 p.m., and Friday and Saturday afternoons from 2 p.m. to 4 p.m. throughout the month of October. You may request a private viewing of the exhibit with Julia Turnipseed, 662-375-2642.
The center reflects the Anderson's hopes that the new endeavor can assist with revitalizing Sumner and the surrounding communities. Programs will be developed to reach out to the disenfranchised student populations in the area. The brothers hope to "provide a vital purpose and a unique facility to inspire and facilitate interest in arts and culture and educational efforts to help train underprivileged young Mississippians."
Buford Anderson resides in Tampico, Mexico. Desaix Anderson resides in New York City and Paris, France. To read more details about these interesting men and the history about the building and the foundation, click here.
PHOTO GALLERY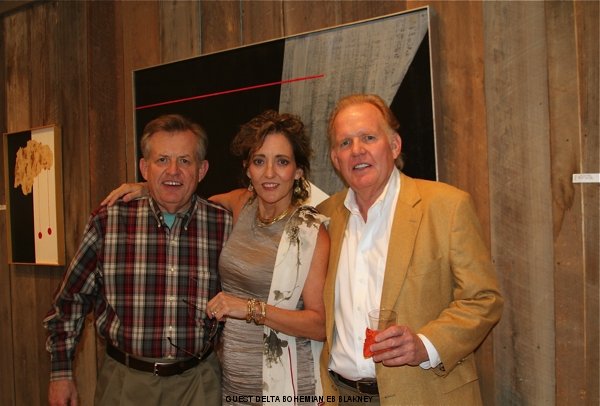 WE HIGHLY ENCOURAGE COMMENTS!!