An Interpretive and Interactive Evening of Music Presented by David Elliot
Bye Bye Miss American Pie w/ Master of Ceremonies David Elliott
SOLD OUT!
Around 1972, two boys' dorm counselors at All Saints' Episcopal School in Vicksburg, Tad Meyer and Steve Zimmerman, and I sat down with two six packs of beer (it was during Spring break and they are both priests now) to listen to and analyze Don McLean's "American Pie". After listening and enjoying ourselves for at least two or three hours, we came up with an analysis that we thought was accurate and fun.
From there, I took our ideas and put them to music, playing the songs we thought Don McLean was singing about. When he begins singing about the Day the Music died, playing selections from Buddy Holly, Richie Valens, and the Big Bopper.
From there, each verse is analyzed and music played and enjoyed—"dig those rhythm and blues"—playing Big Mama Thornton, Jimmy Reed, et al.."dance real slow"—the Penquins, the Spaniels., et al..
From there, going verse by verse, playing and singing along to the Beatles, the Stones, Woodstock, and even throwing in some Dead and Jimi Hendrix and Iron Butterfly.
I invite you to the Clarksdale White House with Magical Madge, Chilly Billy, and me for a stroll down music memory lane at 7PM on Thursday, November 7. This song and the music it represents is known by and sung by people and generations of all ages.
Hope to see you there. And please sing along and enjoy!!
—David Elliott
(aka Father Elliott)
Bye Bye Miss American Pie Experience
Presented by David Elliott
Home Concert at Clarksdale White House
Thursday, November 7, 2019
7:00 – 8:30 pm
Tickets $10 each
Side carport door opens at 6:00 pm
325 West 2nd Street
Bring your own beverage
Ice and glassware provided
Pot luck dish optional
First come, first choice of seating
Online ticket sales end at 12 noon on November 7. We will accept walk-ins at carport door after 6:30pm. Cash only for tickets.
Event Sponsor Abe's Bar-B-Q will provide complimentary lite hors d'oeuvres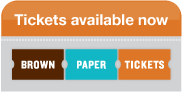 Side note: Madge knew David Elliott back when she was a girl. She first met him when he was the priest-in-charge at Camp Bratton Green when she was around 12. Later, he was her Bible teacher at All Saints Episcopal School in Vicksburg during her 11th and 12th grade years, circa 1974-1976.
Recently Madge and Billy attended a class reunion for All Saints in Vicksburg and David, or Father Elliott as we all called him back then and now, attended and entertained us with his unique evening breaking down the popular tune "American Pie." The evening was so much fun, we decided to invite him to take his show on the road and entertain us for a Home Concert Series at the Clarksdale White House. We are so glad he willingly accepted our invitation!

We know you will enjoy hearing the music, singing along and learning lots of interesting trivia as Elliott breaks the classic song down, verse by verse. You are in for a treat! David is a wonderful person and his unique evening will take you back in time in a good way.
Please join us!
Madge and Billy
OUR EVENT SPONSOR