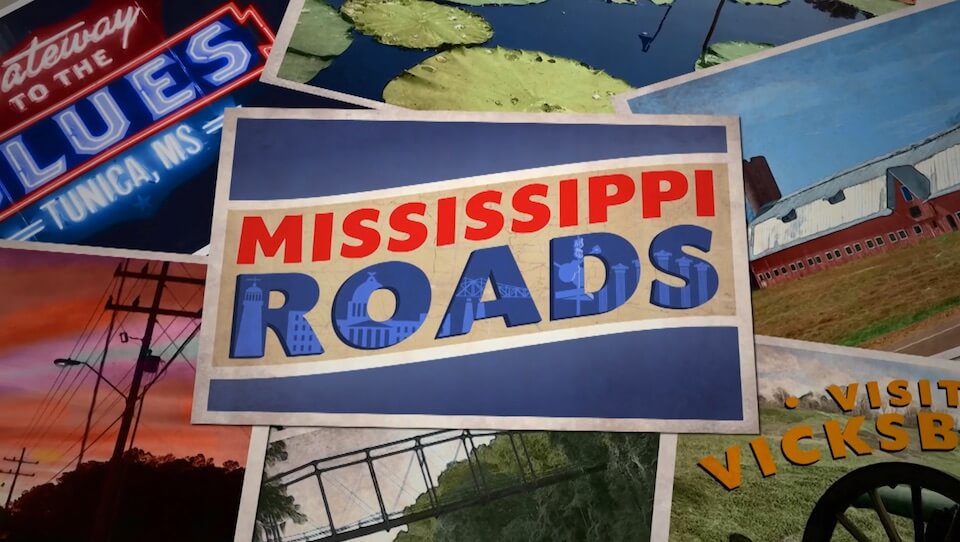 Join Mississippi Public Broadcasting host Walt Grayson as he travels "Back to the Blues" with the popular show Mississippi Roads featuring Clarksdale.
Cat Head Delta Blues & Folk Art owner and co-founder of the popular Juke Joint Festival, Roger Stolle, talks about how he ended up in Clarksdale and all the opportunities this community has afforded him, including his documentaries, books and reality tv show. Rogers lives and breathes going back to the blues and relishes helping keep it alive.
Next, you will learn about one of Clarksdale's preeminent and talented young blues musicians. Christone "Kingfish" Ingram is a musical phenomenon, a guitar master and a fine young man. Christone credits Clarksdale's local Delta Blues Museum, now celebrating their 40th anniversary, as playing an integral part in teaching him how to appreciate and play the blues.
The show wraps up with a unique perspective on the Mississippi Delta riding along with Clarksdale native Chilly Billy Howell in his Delta Bohemian Tour Jeep. Billy discusses the advent of his tour business by giving viewers a sneak peak at his personal, private tours. TripAdvisor has Delta Bohemian Tours listed as the #1 of 18 Things to Do in Clarksdale — 90+ five-star reviews.
The segment ends with a highlight performance by the talented and lovable Jimmy "Duck" Holmes at his Blue Front Cafe in Bentonia.
Clarksdale really appreciates Mississippi Roads shining a spotlight on some of the reasons why pilgrims the world over are trekking to this small, Mississippi Delta town.