CLARKSDALE, MISSISSIPPI – For its third year in a row, the Clarksdale Film Festival aims to make you laugh, cry and, occasionally, rock out. Organizers promise attendees a feast of Mississippi and Southern filmmaking – plus a little fresh popcorn.
According to Garden & Gun magazine, "Mississippi gets its close-up… to celebrate the Magnolia State's films and filmmakers" at the festival.
"The Clarksdale Film Festival isn't just about great movies," said Nan Hughes, president of the non-profit that organizes the event. "It's also a wonderful excuse to experience the entertainment and restaurant mini-mecca that our revitalized downtown has become. What other small Delta town offers such great movies, food, history tours, museums, shopping and live music in the middle of winter?"
The Clarksdale Film Festival runs Thursday-Sunday, January 24-27. The main downtown screening venue is historic Delta Cinema (11 Third Street) with a secondary venue at Channel Ziltch (119 Third Street). More information is available at www.jukejointfestival.com or 662-624-5992. Tickets are $5 per day or $10 for a weekend pass; available at the Delta Cinemas box office during festival hours. Official festival hats and shirts are also available.
"We're showcasing over two dozen Mississippi, Southern and blues music films in three theaters," explained Roger Stolle, co-organizer of the event and owner of Cat Head Delta Blues & Folk Art in Clarksdale. "The details are at our film fest web page – http://www.jukejointfestival.com/film_fest.php – but we'll also feature live blues by Sean "Bad" Apple, screenwriting workshops by Coop Cooper, history bus tours by Robert Birdsong, a presentation by MS Film Office director Ward Emling and Q&As with filmmakers like Patricia Aquino (The Last White Knight)."
Delta Cinema highlights of the Carksdale Film Festival include nightly features:  Thursday, Jan. 24 – Ghosts of Ole Miss (ESPN 30 For 30 documentary); Friday, Jan. 25 – Live at the Checkboard Lounge (Muddy Waters & the Rolling Stones); and Saturday, Jan. 26 – The Last White Knight (with complimentary hors d'oeuvres by OXBOW Market).
Channel Ziltch highlights include screenings of award-winning music films like "We Juke Up in Here," "M for Mississippi," "You See Me Laughin'" and more.
Another highlight of the busy weekend will be the public unveiling of the historic Paramount Theater sign by Bubba O'Keefe at 12 noon on Friday, January 25th. Covered for years with Super Soul Shop signage, the vintage theater marquee will be uncovered, and future plans include a restoration of the once-flourishing venue located at 258 Yazoo Avenue, downtown.
Several downtown Clarksdale restaurants are also getting into the act with a related, casual Restaurant Film Series – including Bluesberry Cafe, RUST, Stone Pony Pizza and Delta Amusement Cafe.
Such an ambitious schedule of Clarksdale Film Festival activities wouldn't be possible without strong community support.
"Just like with the other festival we put on [Juke Joint Festival] we want to thank all of our generous sponsors and volunteers," said co-organizer Goldie Hirsberg. Sponsors include Clarksdale/Coahoma County Tourism and C Spire Wireless. For a complete list of sponsors, please visit www.jukejointfestival.com.
The DB covered the festival in 2011. Check it out HERE.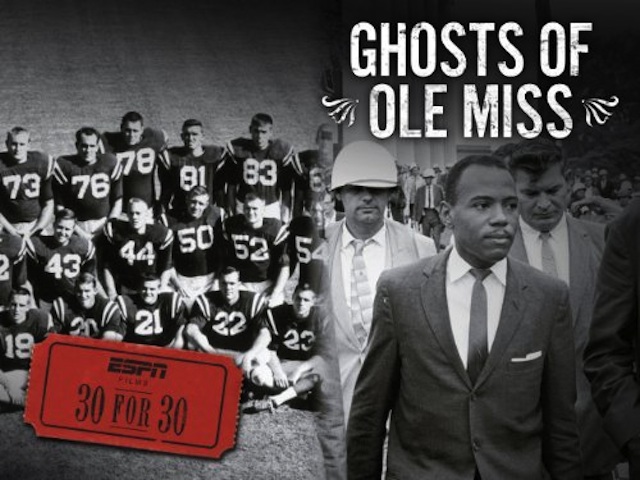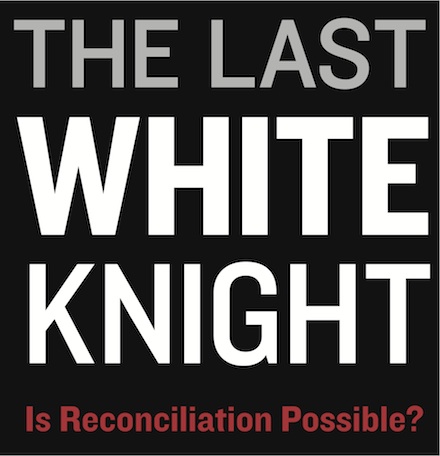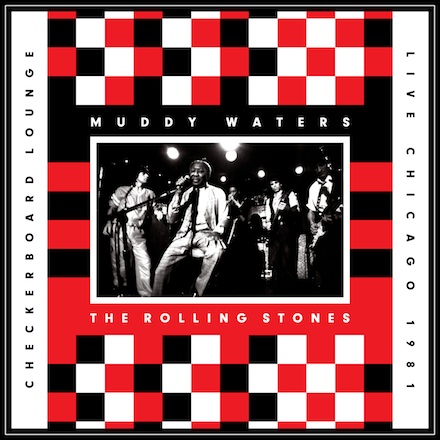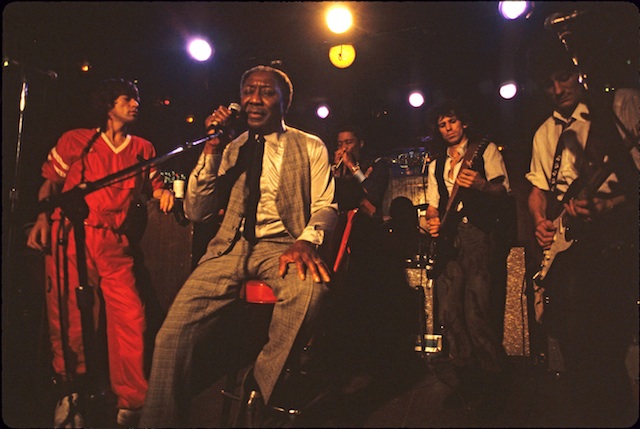 A sampling of the official Clarksdale Film Festival schedule is below:
THURSDAY, JAN. 24… Delta Cinema
LOBBY:
5:30pm – Sean "Bad" Apple performs live blues.
DOWNSTAIRS:
6:45pm – Monkeys Riding Dogs (3 min.; ESPN E60) – Short film on Pontotoc, Mississippi's "Ghost Riders" that perform in Clarksdale each year as part of Juke Joint Festival weekend.
6:50pm – Ghosts of Ole Miss (55 min.; ESPN 30 for 30) – In the fall of 1962, James Meredith walked onto the University of Mississippi campus and integrated the school under order and protection of the federal government. That same fall, the Ole Miss football team was in the midst of its only perfect season in school history. Fifty years later and based on Clarksdale, Mississippian Wright Thompson's examination of those events, "Ghosts of Ole Miss" explores the intersection of one of the most significant moments in the Civil Rights movement with a team of young men caught in the middle of history.
FRIDAY, JAN. 25… Delta Cinema
LOBBY:
5:30pm – Sean "Bad" Apple performs live blues.
DOWNSTAIRS:
12 noon – Hard Times (69 min.) – A story of Delta blues gone North, starring (now) 80-year-old Mississippi bluesman Big George Brock; produced by Damien Blaylock and Roger Stolle.
2pm – 26th Annual King Biscuit Blues Festival film (68 min.) – Concert film capturing one of the world's great blues fests… in nearby Helena, AR; produced by Gary Vincent.
4pm – April's Way (35 min.) – Born with Spina Bifida, April defies the odds by living. But when she outgrows the school system and no adult day programming is available, her family must find a way for her to continue; directed by Candace Harralson.
5pm – Coahoma Community College: 60 Years of Fulfilling a Dream (10 min.) – The story of CCC in Clarksdale, Mississippi, one of the last remaining historically black colleges in Mississippi; directed by Scott Jennison.
6:45pm – Trailer for Cheesehead Blues (6 min.) – Special movie trailer preview for Cheesehead Blues: The Adventures of a Dutchman in the Delta with an introduction by Rock & BluesMuseum founder (and film's star) Theo Dasbach.
7pm – Muddy Waters & Rolling Stones in Live at the Checkerboard Lounge(106 min.; Eagle Rock Entertainment) – Mississippi theatrical premiere, with an introduction by Rock & Blues Museum founder Theo Dasbach. On Nov. 22, 1981, the Rolling Stones dropped in at the Checkerboard Lounge to jam with Mississippi-born Muddy Waters and his band. Blues guitarist Buddy Guy sat in along with his partner, harmonica legend Junior Wells. The Stones-Muddy gig was caught on film. The original footage has been restored and polished, and the acclaimed Bob Clearmountain remixed and mastered the sound.
UPSTAIRS:
1pm – Moses Williams (27 min.) – 1976 B&W video interview/performance with Mississippi-born, Florida-raised one-string blues guitarist Moses Williams; produced by Dwight DeVane.
2pm – Barefoot Workshops 2012 shorts (times tba) – Chandler Griffin's Barefoot Workshops returns to Clarksdale each year to document the people, places and cultures here; this is the latest batch of film shorts; various directors/producers.
3pm – Watermelon Slim (18 min.) – The fun and fascinating story of entertainer, philosopher, activist and blues musician Watermelon Slim — a Clarksdale migrant and enthusiast; produced by Karen Kohlhass and Barefoot Workshops.
3:30pm – King of Fife (18 min.) – The late, great blues legend Otha Turner was known as king of the cane fife; he also hosted hugely popular, musical picnics in Gravel Springs, Mississippi, up till passing in his mid-90s; directed by Scott Jennison.
4pm – Living Blues (44 min.) – 2004 Turner South documentary beautifully captures the Mississippi Delta and Hill Country blues scene of the time, including footage of Big Jack Johnson, Super Chikan, Otha Turner, Jesse Mae Hemphill and other artists; directed by Scott Jennison.
SATURDAY, JAN. 26…  Delta Cinema
LOBBY:
11am-12 noon – Coop Cooper conducts "Writing a Screenplay for Hollywood" workshop.
1pm-2pm – Coop Cooper conducts "Writing a Screenplay for Independent Films" workshop.
5pm -Special guest Ward Emling, director of the Mississippi Film Office, speaks on the 40th anniversary of the office.  In addition to the anniversary, Emling will touch on the Mississippi Film Office's assistance for independent filmmakers in Mississippi as well as the state's current emphasis on the region's growing "creative economy."
6pm – Sean "Bad" Apple performs live blues.
6pm – Complimentary hors d'oeuvres courtesy of OXBOW Market (while quantities last)
HISTORY BUS TOURS(Sat only):
Historian Robert Birdsong takes you on a fascinating film, music, literary & theater bus tour of Clarksdale. (First come, first serve.)
Noon – Wait for bus at Delta Cinemas, 11:45am.
1:30pm – Wait for bus at Delta Cinemas, 1:15pm.
DOWNSTAIRS:
12 noon – Delta 180: Changing Lives in the Mississippi Delta (28 min) – Still evolving story of despair turned into hope, about at-risk youth in Greenville, Mississippi, and about their journey towards a more hopeful future made through an innovative, grass-roots mentoring and life skills program.
1pm – Dar He: The Lynching of Emmett Till (71 min.) – In an acting tour de force, one man performs 36 roles in the telling of the Emmett Till tragedy; a masterful performance by Mike Wiley; directed by Rob Underhill; produced by Underhill, Aravind Ragupathi, Mike Wiley.
3pm – Regress (8 min.) – Told in reverse, the story begins with a murder, then rewinds to reveal the reasons behind this shocking crime; directed by Coop Cooper.
3:20pm – S for Sally (13 min.) – When her 10-year-old daughter Sally starts having difficulties, Mona sets out to help her despite no support from her husband Phil, the schools or the church; filmed in Oxford, Mississippi; directed by Melanie Lynn Addington.
3:45pm – Girl by a Phone Booth (40 sec.) – A short film experiment in minimalism; directed by Daniel Lee Perea.
3:50pm – The Road Less Traveled (3 min., 20 sec.) – Music video by Jake Wood; directed by Daniel Lee Perea; produced by Laura Warner.
4pm – Third Shift (32 min.) – Elaine and Melinda are hold up in a small town diner. They've been on the run and are now pinned in a corner. They know they've been followed, but by whom; directed by Glenn Payne; produced by Payne and Michael Williams.
5pm – We Didn't Get Famous: The Story of the Southern Music Underground, 1978-1990 (35 min.) – The story of a forgotten moment in Southern and music history; directed by Camilla Ann Aikin.
7pm – The Last White Knight (79 min.) – Mississippi theatrical premiere with special guest, co-producer Patricia Aquino, down from Canada to introduce the film and host a Q&A afterward, assisted by Clarksdale filmmaker Coop Cooper. (Note: Bluesman Sean "Bad" Apple plays on the soundtrack and will perform in the lobby beforehand.) The plot: In 1965, 21-year-old Torontonian, Paul Saltzman drove to Mississippi, volunteering as a civil rights worker with the Student Non-Violent Coordinating Committee. He was arrested, spending 10 days in jail.  He was assaulted by a young Klansman. In 2007, Saltzman returned to find the KKK member who had punched him in the head, to explore if individual reconciliation was possible. He found him and a 5 year dialogue has ensued. His assailant was Byron de la Beckwith Jr. whose father, Byron de la Beckwith Sr., murdered NAACP Field Secretary Medgar Evers. Directed by Paul Saltzman; produced by Saltzman and Patricia Aquino.
UPSTAIRS:
12 noon – Boogaloo & Eden: Sustaining the Sound (29 min.) – From 1999, the story of an unlikely partnership forged through a mutual love of music and the piano — starring Boogalo Ames and Eden Brent; produced by Cypress Bend Productions and Mississippi Educational Television.
1pm – True Delta (36 min.) – The filmmakers interview historians who explain the culture behind this essential American music. They also showcase Mississippi musicians who attest to the importance of the blues remaining culturally relevant; directed by Lee Quinby and Daniel Cowen.
2pm – Blind Faith preview (3 min.) – Preview of forthcoming feature film that tells the story of blind sculptress Sharon McConnell's mission to document Mississippi's greatest living blues musicians through stunning "life casts" of their expressive faces; produced by Damien Blaylock and David Hughes.
2:10pm – Echoes 'Cross the Tracks (79 min.) – Film festival premiere of Mississippi blues documentary that tells both personal stories of the blues and of a tie between Clarksdale, Mississippi, and Notodden, Norway. Musicians include Big Jack Johnson, Super Chikan and more; directed by Scott Jennison.
4pm – Deep Blues (91 min.) – Classic travelogue blues film from 1990. Narrator Robert Palmer travels from Memphis to Mississippi in search of deep blues in deep places. Performers include R.L. Burnside, Junior Kimbrough, Jack Owens, Wade Walton, Booba Barnes, Lonnie Pitchford and more; directed by Robert Mugge.
SUNDAY, JAN. 25… Delta Cinema
1pm – Jesus is My Rock: A celebration of Gospel music from Oxford and Lafayette Co., MS (63 min.) – Live concert film — interspersed with interviews — featuring gospel groups from North Mississippi; directed by Tyler Keith.
2:30pm – All Jams on Deck (96 min.) – Shot on the October 2010 Legendary Rhythm & Blues Cruise to the Mexican Riviera, the subject of the film is blues jamming; directed by Robert Mugge; produced by Mugge with Diana Zelman; executive producer Roger Naber.
CHANNEL ZILTCH (day/times TBA… schedule on web site)
– You See Me Laughin' (77 min.) – Takes a look at the often untamed lifestyles of the last great North Mississippi bluesmen and the Oxford, Mississippi-based label, Fat Possum Records, that struggled to record them; directed by Mandy Stein.
– M for Mississippi (94 min.) – Blues producers Jeff Konkel and Roger Stolle set off on a week-long road-trip through Mississippi visiting a dozen real-deal bluesmen — R.L. Boyce, T-Model Ford, The Mississippi Marvel, Bilbo Walker, L.C. Ulmer and more; 2009 Blues Music Award (BMA) winner; produced by Roger Stolle, Jeff Konkel and Damien Blaylock.
– We Juke Up in Here (63 min.) – From the makers of M for Mississippi, this BMA-nominated film captures the last of the Delta's juke joints and the blues characters that play them; the story centers around self-proclaimed "king of the juke joint runners," Clarksdale's Red Paden; musicians include Big A, Gearshifter, Duck Holmes, Harmonica Bean and more; produced by Jeff Konkel, Roger Stolle, Damien Blaylock and Lou Bopp
– The Blues (90 min.) – Award-winning, archival The Blues film comes to us via Robert Gibbons and Canadian television circa 1966. It features rare interviews and beautiful performances by Mississippi natives Muddy Waters, Willie Dixon, Otis Spann, Sunnyland Slim, Bukka White and more — all caught in their prime, in a comfortable setting.
– Dedan le Sud de la Louisiane a.k.a. In the South of Louisiana (45 min.) – A Southern music movie classic by French filmmaker de Jean-Pierre Bruneau featuring a beautifully shot, travelogue study of Cajun music and culture, circa 1974.
– Jimmie Rodgers 2011 Folk Alliance Awards Documentary (short film) – Documentary film highlights Meridian, Mississippi's famous "singing brakeman," the blues-influenced (and influential) country singer Jimmie Rodgers.
Go to http://www.jukejointfestival.com/film_fest.php for complete schedule and special updates.